Episodes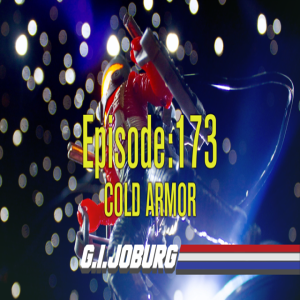 Thursday Jun 11, 2020
Thursday Jun 11, 2020
The boys step out of the airlock with the creator of the latest GI Joburg Special Forces mission, Dustin Kordish, to discuss Cobra in space! 
If you have not seen "Cold Armor", hit this YouTube link IMMEDIATELY! Then rush back here for the creator interview. 
And if you like Dustin's style, be sure to check out his channel here!
Comments
(3)
To leave or reply to comments, please download free Podbean or
Awesome closing remarks and the Major Tom song was the icing on the top!!
From the 90s animated Batman series, Mr. Freeze is one of my favorite villains, he's story was hear felt. Also, Ace from the Royal Flush gang was other villian that was so easy to relate to that you could relate to, especially at the child level. The relationship between Batman and her, for her end was so heartbreaking.
Truth is only relevant in the eyes of the beholder. Maybe someone has only been seeing the lies that they have telling themselves vs seeing the truth that has been there the whole tine. I will agree that things are boiling to a head but which side you stand on... well that all depends on what you believe in. I so hate politics and pray that they don't become the topic or one of the topics of this podcast. Stay safe my friends.